I call my phone "My Heart" is actually a TAB.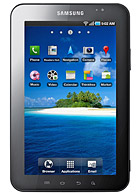 Old SAMSUNG Galaxy TAB 1 used to run on ANDRIOD stock rom GINGABREAD(2.3) but
now running on custom rom cynogen KITKAT(4.4)
My TAB was noted for its low RAM(Memory) 512MB but I Expanded the RAM
Adding extra 1.5GIG of RAM to the 512 making 2048(2GIG)
It has 16GIG of internal space with 32GIG of EXternal SD CARD
USED to be 1GHz of CPU speed but I Overclocked it to 1.4GHz
I LOve my Samsung GTP-1000 cos is durable now powerful than most latest Phones(TAB)
and runs every Game you can think of very smooth and no slagging.
NOW UP TO YOU WHAT PHONE DO YOU REALLY HAVE AND CAN YOU SAY I LOVE IT?
Please share your thoughts and comments.