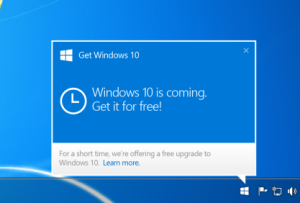 Microsoft's Executive VP of Operating Systems, Terry Myerson, announced in a blog post that the next release of Windows will be available on
29th July 2015
.
The initial release for Windows 10 will be limited to laptops and desktops, with the OS making its way onto tablets and smartphones later at an unannounced date. Microsoft also has not given any information on the pricing, but rumors are floating around that point to a pricing of $150 for Windows 10 Professional Edition and $110 for Windows 10 Home edition. The OS will also be available as a free upgrade to existing Windows 8.1 and Windows 7 SP1 users.
Windows 10 will see the return of the classic and beloved Start Menu which was killed off back in Windows 8. Along with this, Windows 10 also boasts of deep integration with Cortana along with new apps for Photos, Videos, Music, Maps, People, Mail and Calendar. Windows 10 also features Microsoft's latest browser, Microsoft Edge.
Another notable feature is Windows Continuum, which would allow smooth transitions for 2-in-1 tablet-laptop devices to switch between form factors. With Continuum, new Windows-based phones will be able to act as the CPU for a desktop like experience by attaching a monitor, mouse and physical keyboard. While this would in no way compete with the prowess of desktops, having an option is always good.