Hello guys. I have come across a trick a very good one tho and I will like to share it with everyone here also. It is off common knowledge that it is almost impossible to download music or a movie onto an iPad or iPhone unless you jailbreak it. For most of us, we "fear" to jailbreak it because we fear that it might get spoilt or something might happen to it so as such, we try to stay away from doing so. As such, I have come across a trick that I found on my own. It can help one to download music or movies onto their iPad. It is very simple and easy and I hope everyone will be able to do it.
1. First of all, we need to download vlc from the App Store.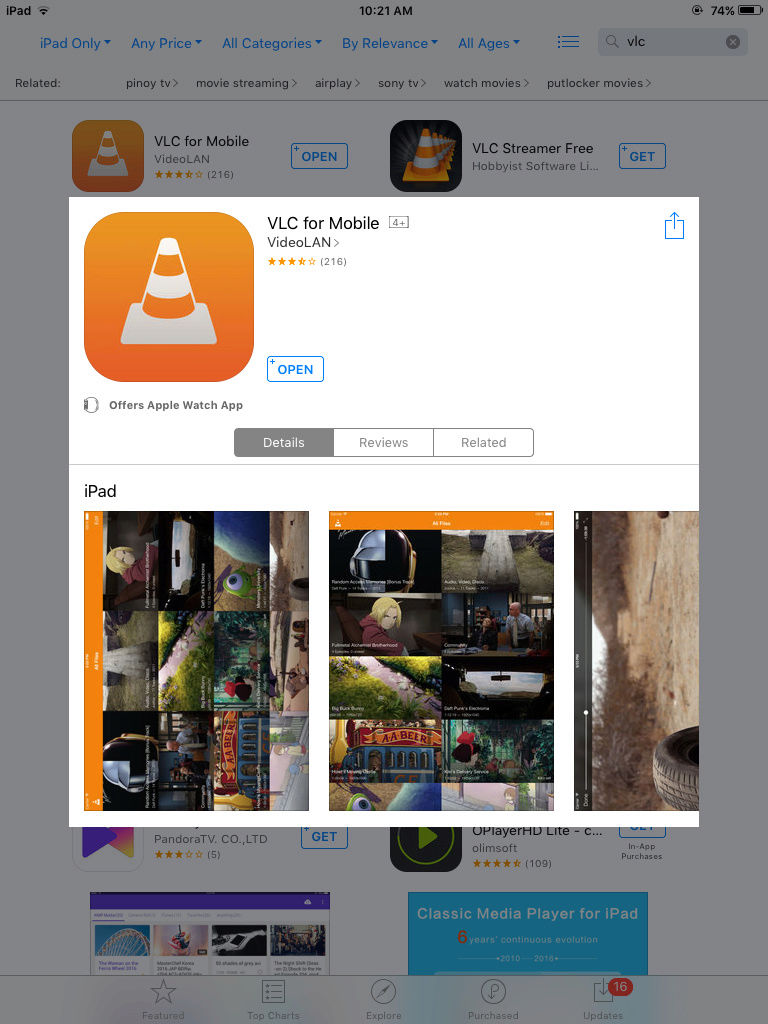 2. Then after it has downloaded and installed also, open the app.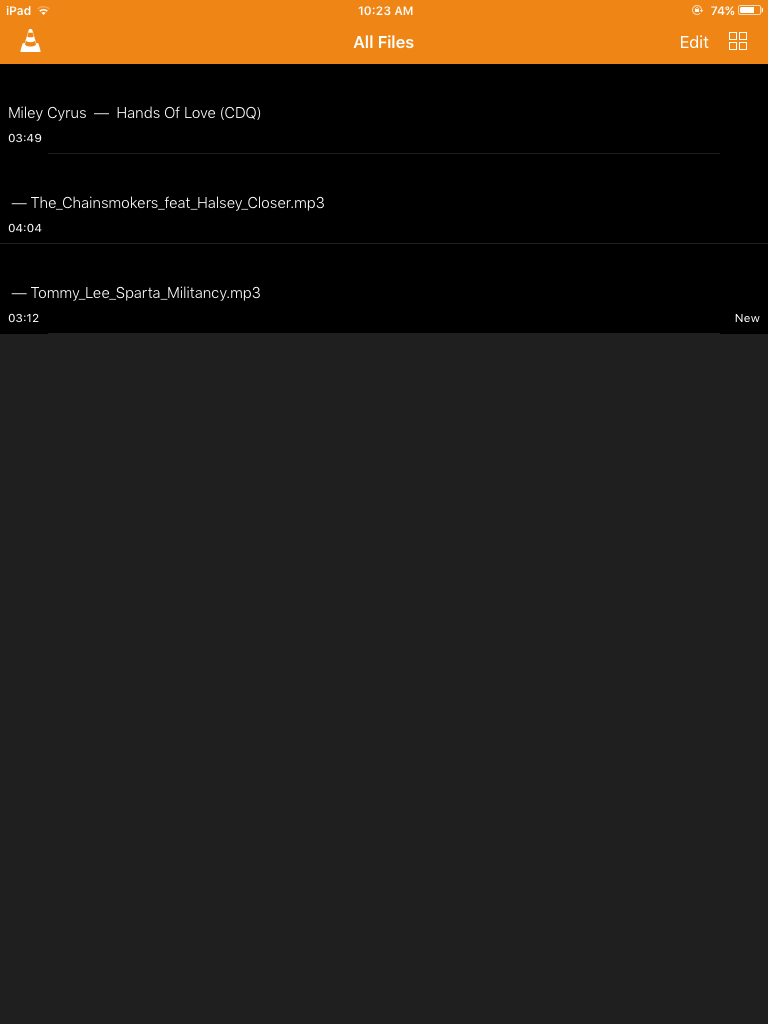 3. After opening it, here is where the work begins. So now, go to any site that u know u can download movies or music from easily. For this trick I am going to use wapdam. A very common and popular site. I will be downloading a music track from here. So first I open my browser and type wapdam.com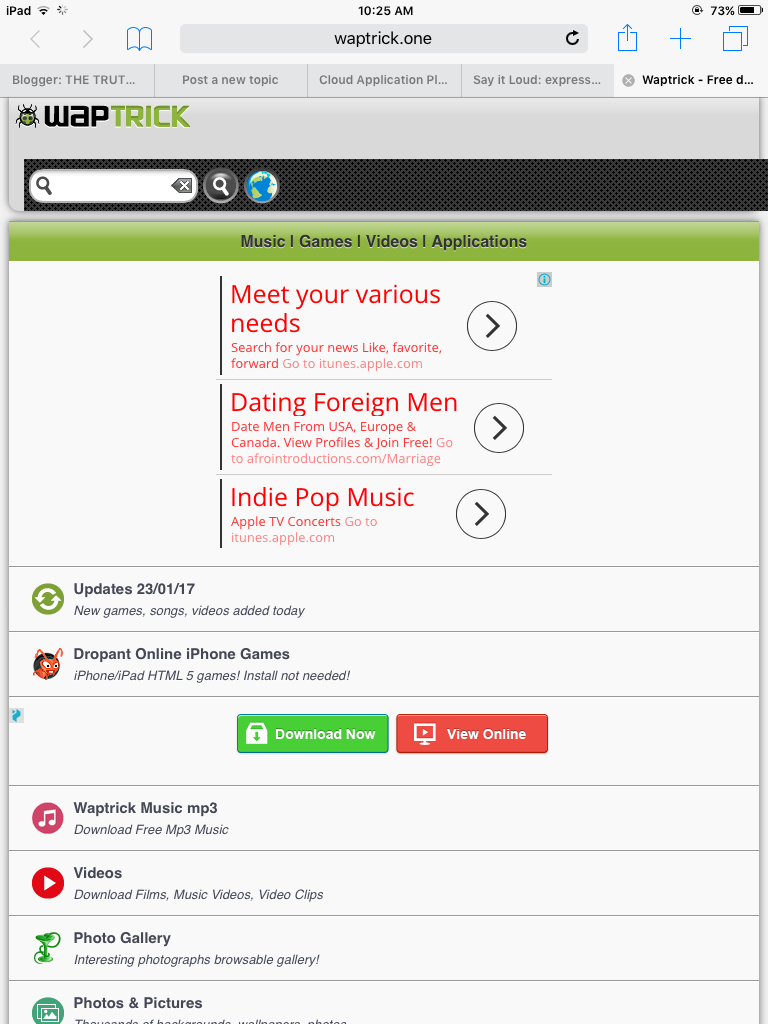 4. Then I search for the song that I want to download in the search bar at the top.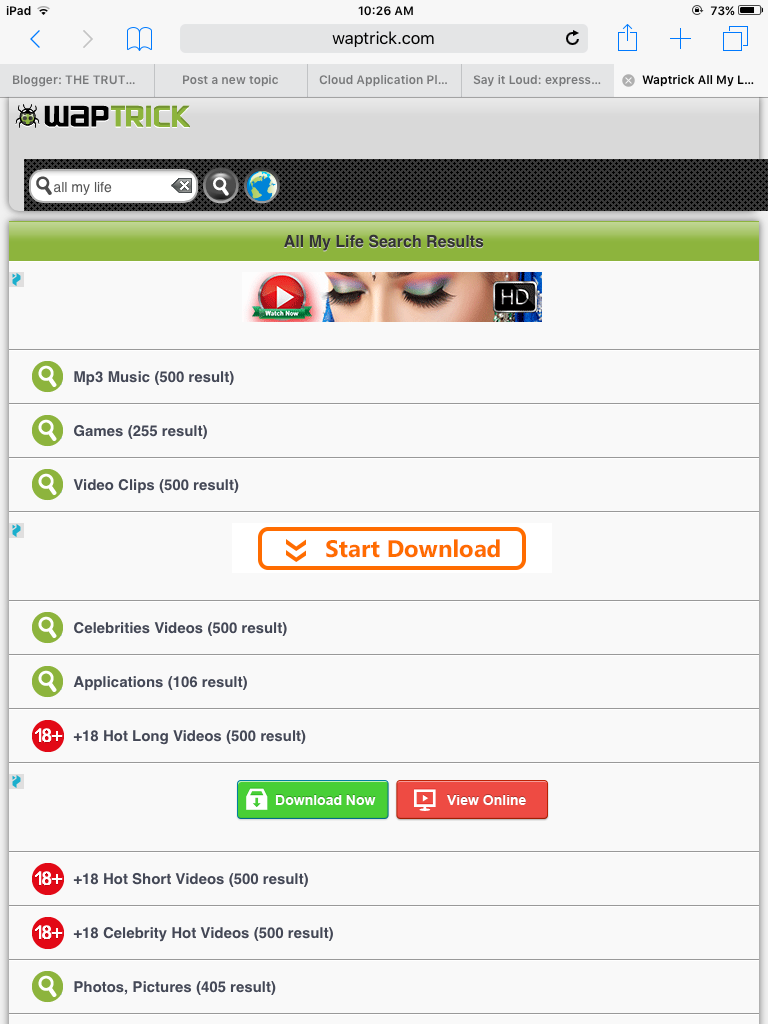 5. Then after, I select MP3 music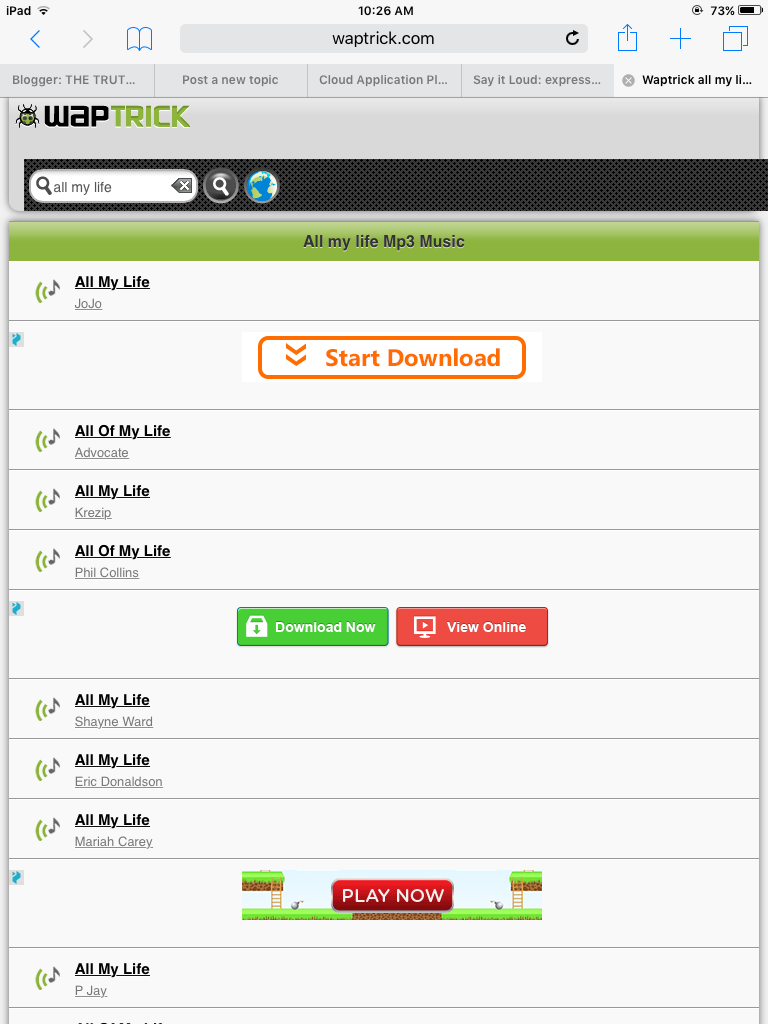 6. Then I select the one that I choose.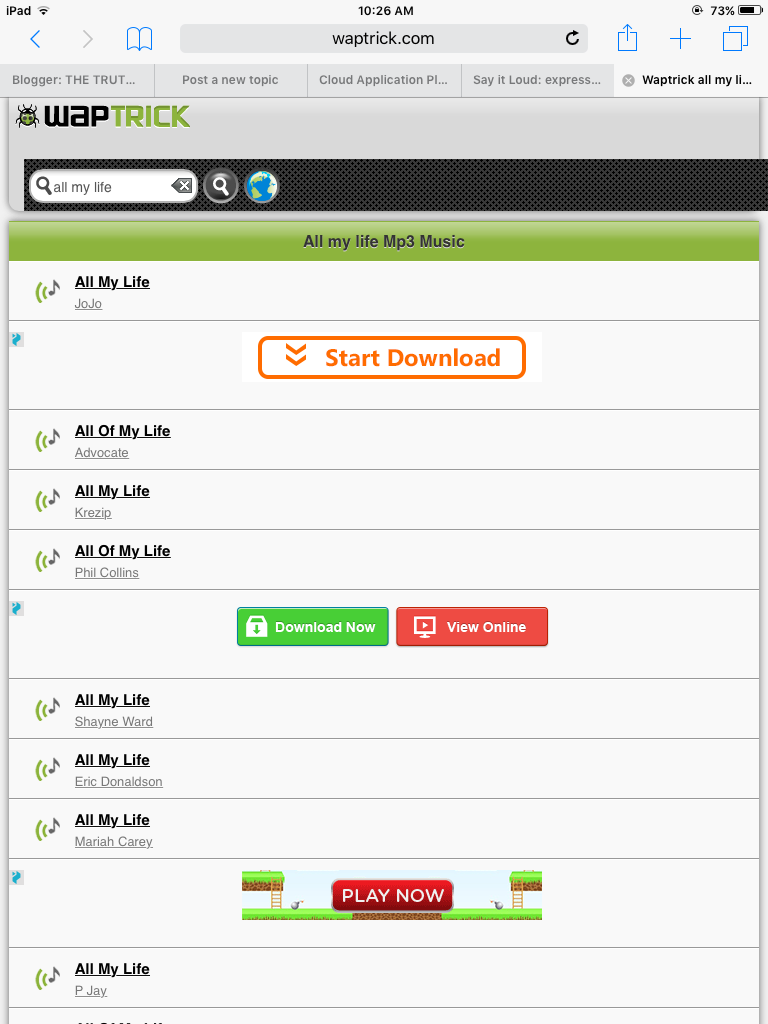 7. Then I choose the quality that I want it in.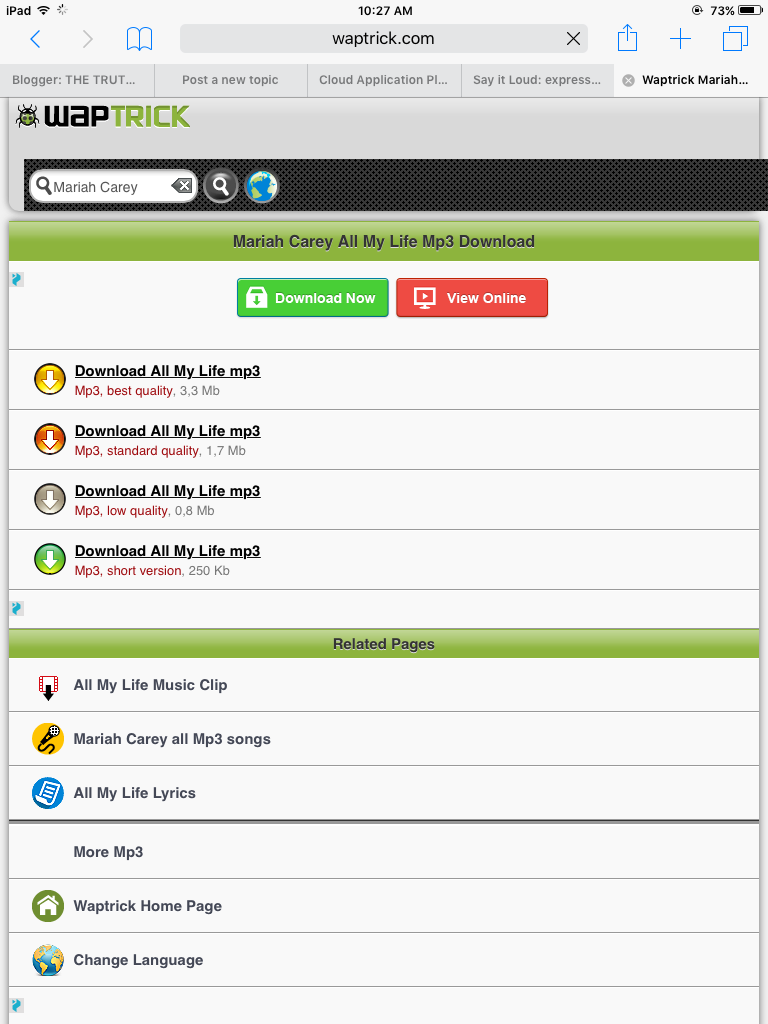 8. Now here is where the trick is at work, u see from the picture above, we are told to proceed to download the track, but the issue here is that we can't download it if we proceed it will start to stream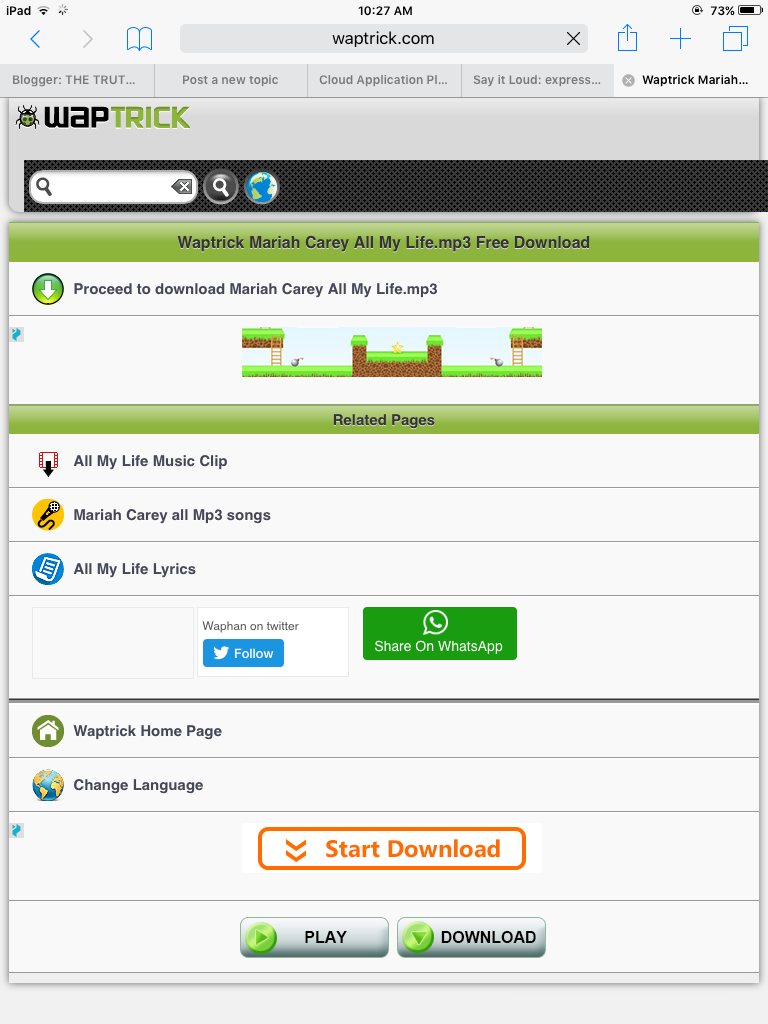 9. So now, when we click on proceed to download, it will rather stream because we can't download music on an iPhone or iPad so what we do now is that we copy the address at the top over there. The web address which is the numbers up there we copy it. I'm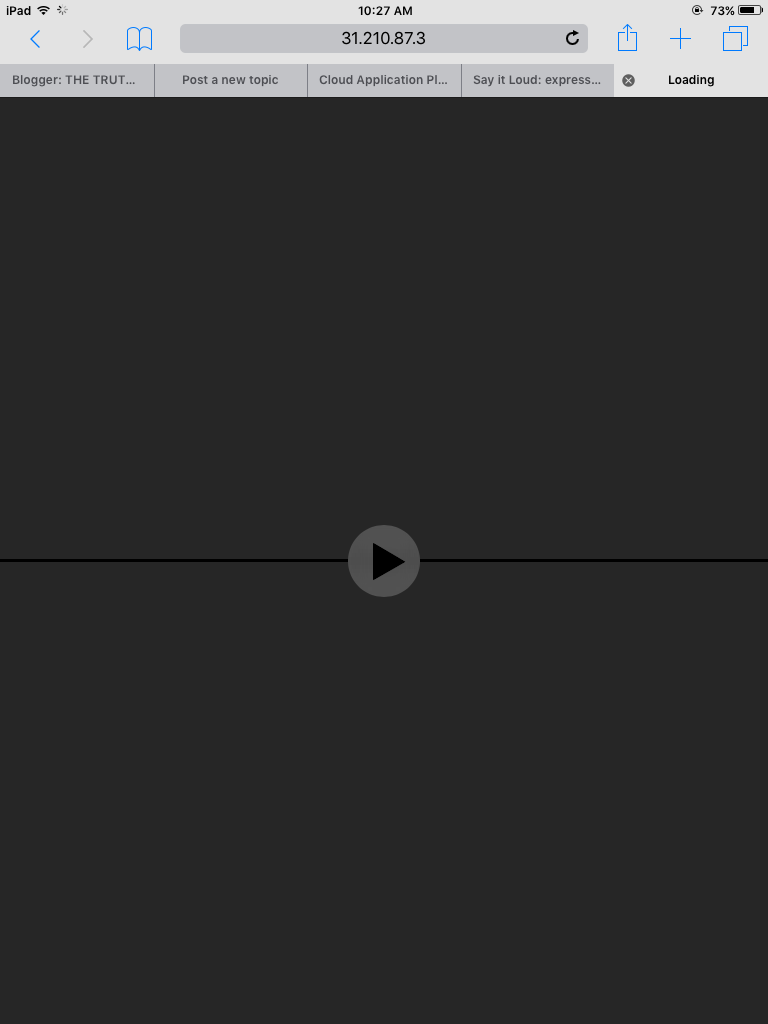 10. Then after, we open the vlc app and launch it, then after when it has opened, we press the vlc little button which is at the topmost left and then a menu appears just like the one in the picture above and then from the menu, we select downloads.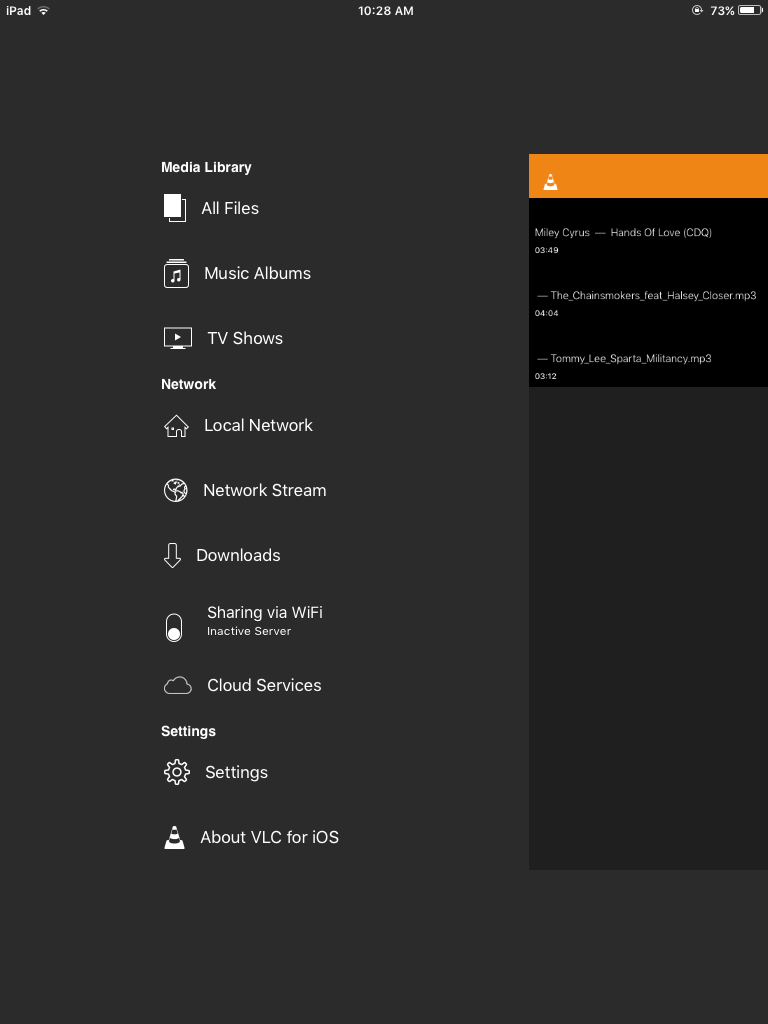 11. Now when we click on downloads, the downloads page open and we see an address bar at the top. Now remember hat we copied an address from wapdam now we paste that address in the address bar right there and then we press download. As soon u do that, the file starts to download automatically and it is very fast when downloading.
12. When it's ready, it will move to the first page we see when we launch the vlc app and it will be right there for u to play or watch. It is very simple easy and fast.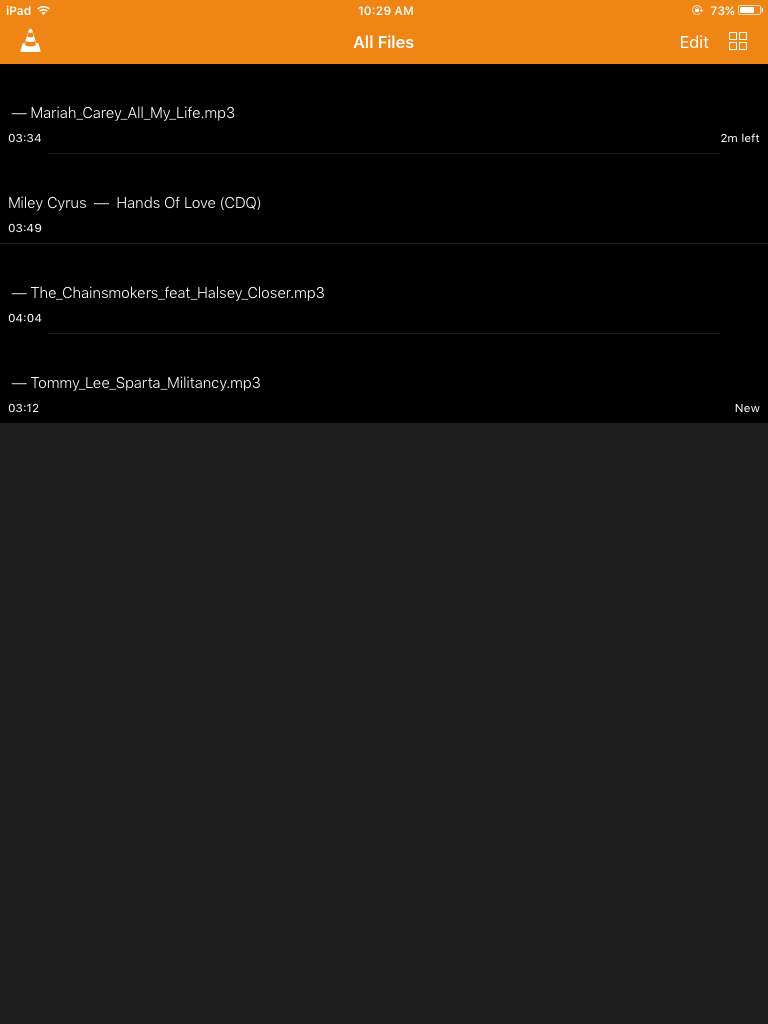 N.B: The most important thing to note here is that u only need the download address of whatever u want to download then u copy it and then u paste it into the vlc address bar and just press on download. That's all. U can download any music or video at all. For movies or series, I will recommend you use lightdl.com or o2tvseries.com to download your movies for their servers are very fast and also easy to get their download address to download through vlc. Thank you very much for reading and if u have any suggestions or complaints please say so and I will be ready to help you out. Thank you.